MELAKA, Sept 22 (Bernama) -- The Ministry of Higher Education (MoHE) hopes the establishment of the IPT #KPTPrihatin Volunteer Brigade will help in the country's preparedness to face disasters, especially floods at any time.
Its minister Datuk Seri Dr Noraini Ahmad said the establishment of the brigade will also help to coordinate volunteer activities and programmes run by the Malaysian University Volunteer Council in all institutions of higher learning (IPT) across the country so as to be more organised and orderly.
"We saw the flood disaster that occurred at the end of 2021 in several states and this proves how important the role of IPT student volunteers is, where more than 20,000 students were activated as volunteers in the flood relief mission at that time.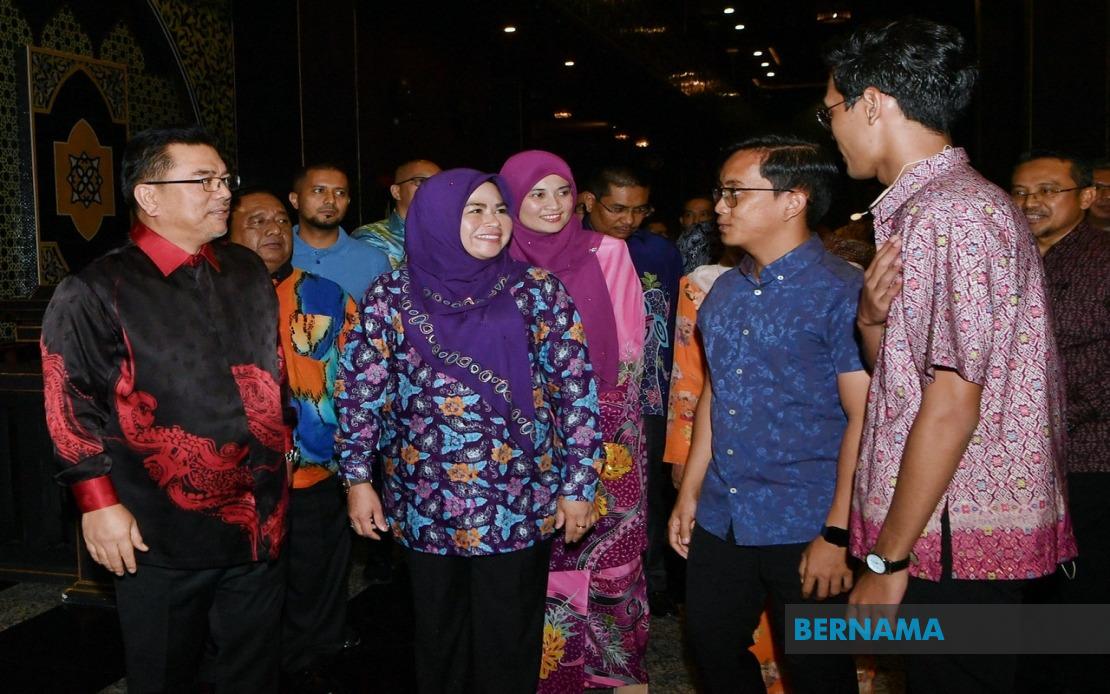 "For that, as a step to improve the volunteer management of IPT, MoHE agreed to establish the IPT #KPTPrihatin Volunteer Brigade," she said after officiating the KPT Prihatin - Tuah Universiti Teknikal Malaysia Melaka (UTeM) Sejahtera programme together with Melaka Chief Minister Datuk Seri Sulaiman Md Ali here tonight.
"In terms of number of participants, we hope it will be more since this year many students have returned to campus. So they can help the community in facing the Northeast monsoon expected this November," she said.
She also announced that up till today (Sept 22) her ministry had received 292,777 applications for the PerantiSiswa Keluarga Malaysia, while until Sept 19, a total of 1,610 UTeM students were eligible to receive the tablet assistance.
Meanwhile, UTeM vice-chancellor Prof Dr Massila Kamalrudin in her speech said the aid launched tonight is in line with the slogan "2022 Year of Student Welfare".
-- BERNAMA